Porsche's home in North America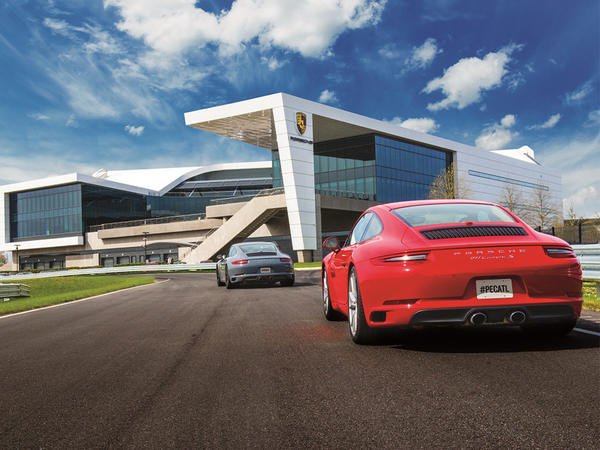 Our team's mission statement is to make sure that every guest that visits us leaves with a smile - it's what drives us!
It may be the product that brought you here (who doesn't love a new 911 Carrera), but we hope it's the interaction that you have with our family here that leaves a lasting impression on you – the Porsche brand is made up of not only Product, but People.
We are a destination for driving. And the most important input to driving is you, the driver. That's why all of our drive programs have been designed to have you work one-to-one with a Porsche Drive Coach. Our team of coaches will help you learn how to get the most out of a Porsche, become a better driver, and of course – have fun. And with a fleet of over 75 of the latest model Porsche vehicles to choose from, the hard part will be deciding what car to drive.
We are also more than just a track. We are a venue that allows you to have a better understanding of the brand's heritage. With a rotating display of vehicles from both the Porsche Museum in Germany and collectors in the United States, we want to provide an environment that immerses you in the Porsche culture. And what venue would be complete without a first-class restaurant – here we look to take care of all your senses.
Whether you visit us as an individual guest or as part of a group, corporate outing or special event, we look forward to seeing you soon – or fast, as a Porsche 911 would say.